It's very close to Valentine's Day 2011, and I apolgize for not posting this sooner. Of course, you can always make a scrapbook for your valentine any time of the year! Here are some valentine's day themed scrapbooking papers.
First is a
collection pack from BoBunny Press
with eighteen 12" x 12" sheets of double sided designer paper including journaling card paper, and one sheet of coordinating cardstock stickers. A scrapbook paper pack is a great way to get a scrapbook finished fast.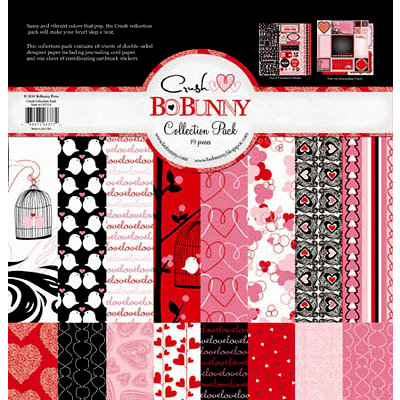 Another new set of designer scrapbook papers for Valentines albums is from
K and Company: Valentine Paper Pad
with 36 double-sided papers.
Echo Park has their
Be Mine Collection
pack with twelve 12 x 12 double-sided papers, one sheet of alphabet stickers and a sheet of elements stickers:
A new BasicGrey album with an interesting red cover would work well for your scrapbook: B
asicGrey - Basics Collection - 12 x 12 Album - Red